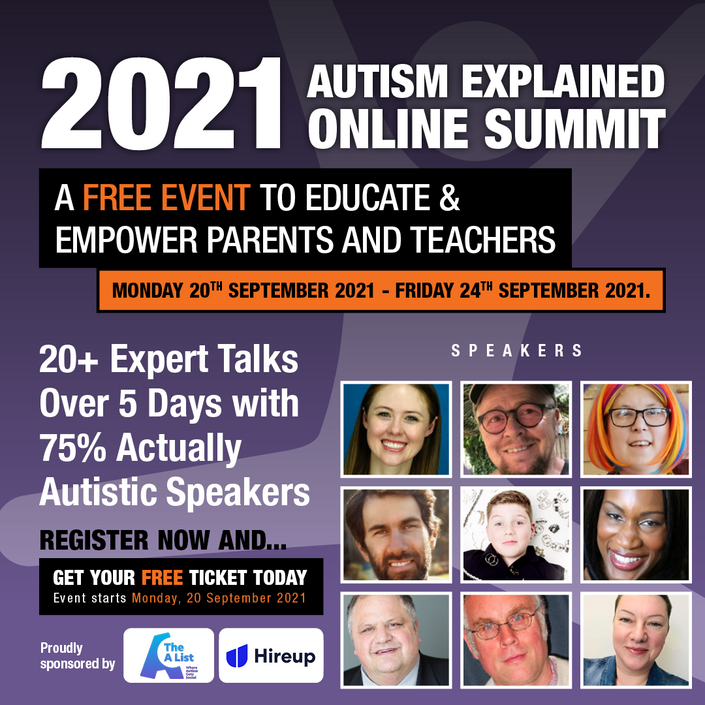 2021 Autism Explained Online Summit - LIFETIME ACCESS BONUS BUNDLE
Forever Access To All Content. 20+ Expert Talks, Tons Of Bonuses, 75% Actually Autistic Speakers!
GET LIFETIME ACCESS
Online learning and support to help you
The Autism Explained Online Summit is a week-long online event, featuring 20+ sessions from highly respected experts from all over the world. Each day will focus on a different theme, ranging from understanding autism, family life, transitions and strategies, through to creating a supportive environment.
Our speakers have first-hand knowledge and experience across the autism spectrum. They are sharing their expertise with you so you can improve your relationships and better support your autistic child.
Each day of the week-long summit will focus on a different aspect of the family experience, giving you practical strategies and advice to tackle various areas of everyday life.
Want a lifetime access to our bonus bundle?
🙈 REGISTER NOW ONLY FOR $189
We know life can get in the way. That's why, in addition to the free summit access, we're offering a Lifetime Access Bonus Bundle. Purchasing the bonus bundle doesn't just give you lifetime access to every session in the summit but also delivers valuable extras to increase your understanding and grow your confidence.
✅ Lifetime access to all content
✅ Audio podcast option
✅ Downloadable transcripts
✅ 20+ speaker bonuses
✅ Summit workbook
✅ 2 Group coaching calls
✅ Certificate of Completion
View our schedule

Autism Explained Online Summit Speakers
Each day of the week-long summit will focus on a different aspect of the family experience, giving you practical strategies and advice to tackle various areas of everyday life. Click on the days below to view the schedule
Day 1 - The Human Side of Autism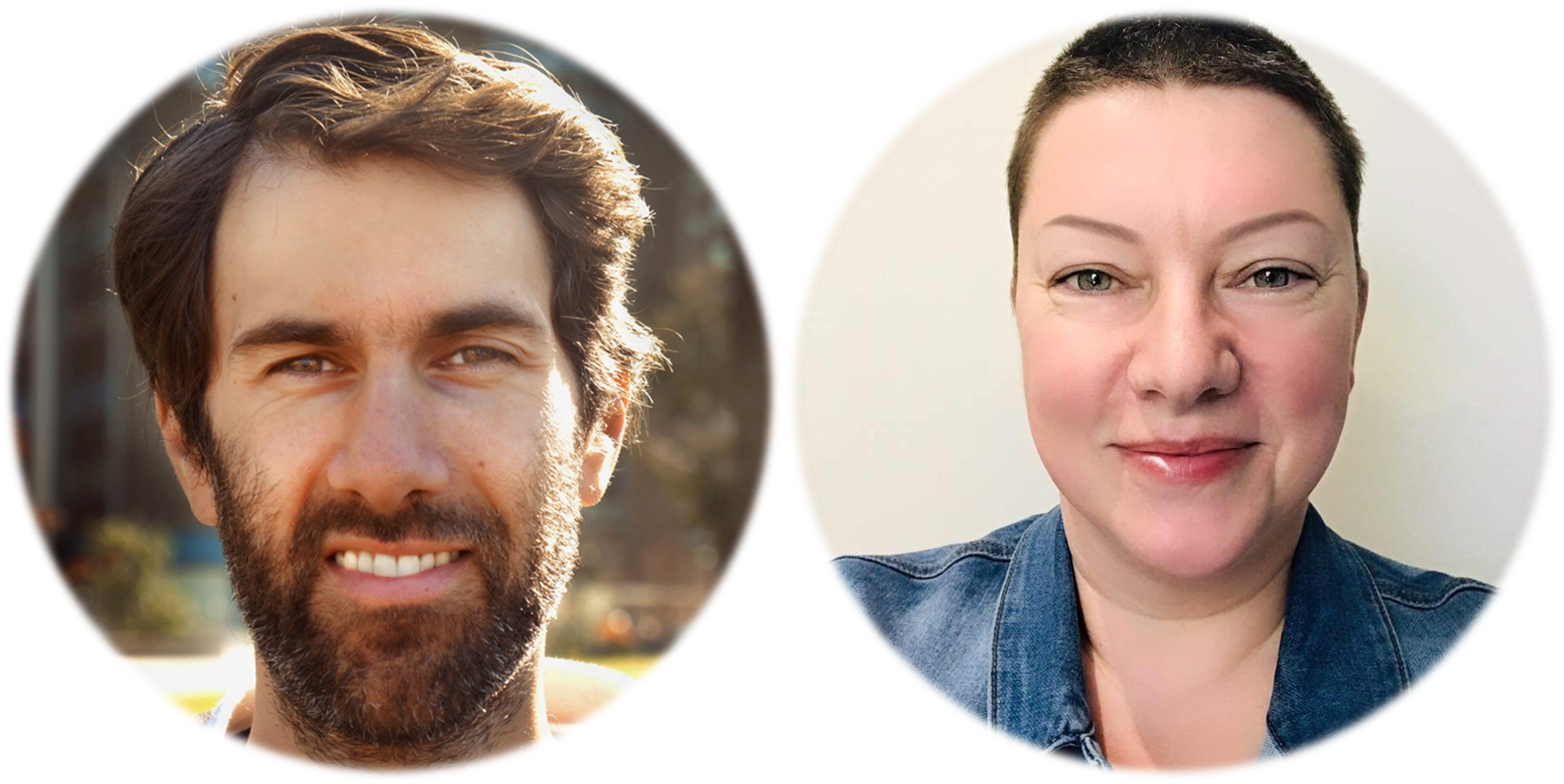 Paul Micallef and Shannan Lea
The Human Side of Autism
Paul Micallef discovered he was on the Autism Spectrum several years ago at the age of 30. Since then he has worked with countless autistic adults and children, as well as teaching parents, teachers and students about Autism. He is also an ex-aerospace engineer with a passion for teaching and Emotional Intelligence.Shannan Lea is a full-time parent, carer, student and advocate, with a passion for helping families bring out the diversity, skills, and talents of children on the autism spectrum. She was inspired to complete a Masters Degree in Autism Studies after her son was diagnosed with autism just prior to his 3rd birthday.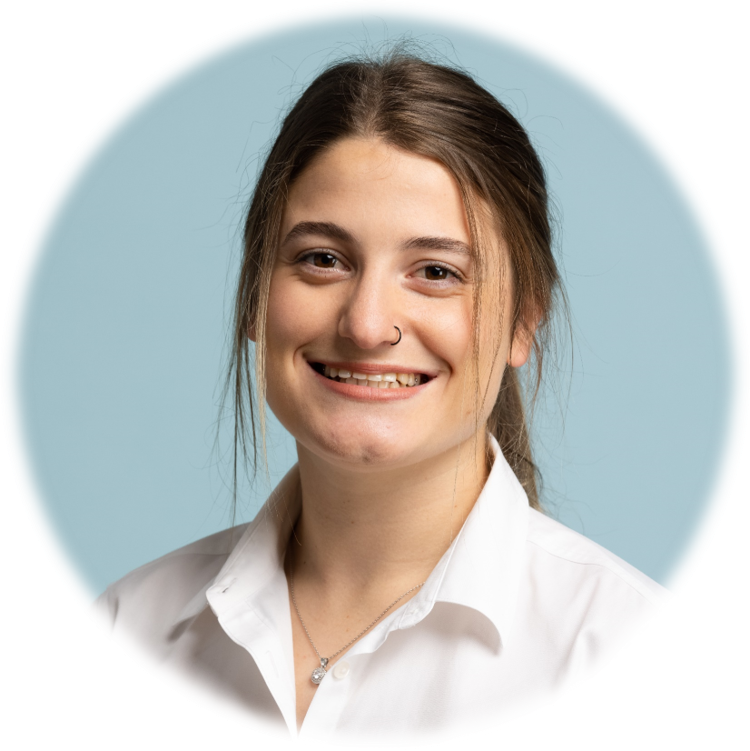 Elise Muller
Managing Extreme Sensory Profiles In Daily Life
Elise is a proud autistic and First Nation athlete who plays Aussie rules football at an elite level, and is the first ever AFL Disability Ambassador Player. She is the winner of the Australian Disability Leadership Award for Social Impact in 2019 and the Autism Spectrum Australia Community Award in 2021. She runs her own business called Active Support Services, where she provides mentoring, speaking, and autism consultancy.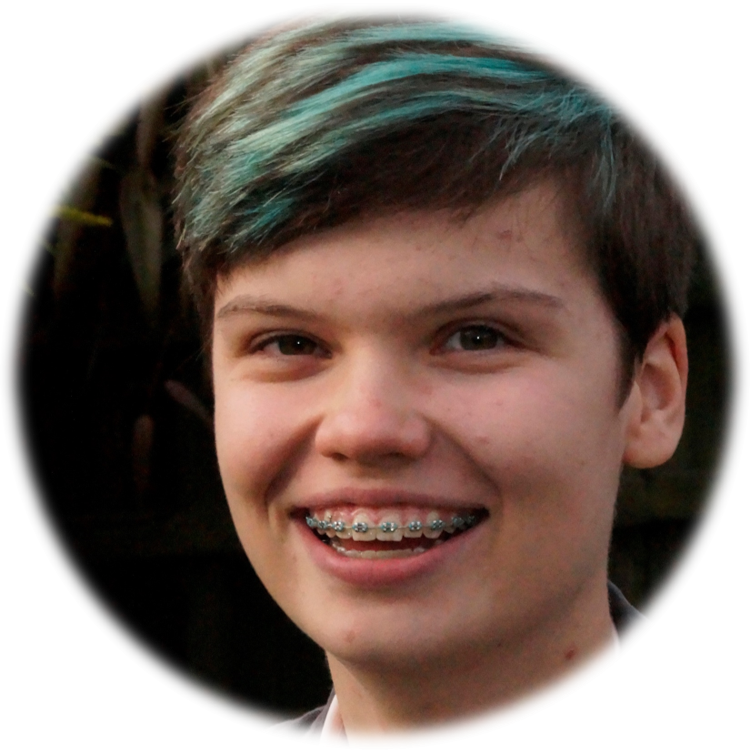 Grace Thompson
Autism and Disability: More than meets the eye
Grace is an autistic, disabled adult who is passionate about creating a world where everyone can thrive and get the support they need. She seeks to inspire people to challenge assumptions and to take issues around disability and universal design seriously. In her advocacy, she helps to guide people through the system, overcome their unique challenges, and ultimately, empower them to advocate for themselves.
Andrew Radford
Autism and Intellectual Disability: My Path To Independence
Andrew is a passionate speaker and advocate who assists people and organisations to become more aware of how they can support people with an Intellectual Disability. He has presented at national and international conferences including the VALID conference in Geelong, and the Asia Pacific Autism Conference in Singapore.

Tim Chan, Lucy Blackman, Andrew Bloomfield, Grant Blasko
Let the fingers do the talking: A Non-Speaking Panel Discussion
Tim, Lucy, Andrew, and Grant have a few remarkable things in common. Published authors and passionate advocates, they have all learned to navigate the world, even completing higher education, without the ability to speak, communicating instead via assisted typing. Lucy is the first non-speaking autistic person in Australia to become an officially published writer. Andrew founded Bridges-Over-Barriers, a community of communicators that type to talk. Tim delivered a TEDx Talk in Melbourne and Grant is co-designing a course for classroom support considerations for AAC users at New York University.
Day 2 - Parenting and Early Childhood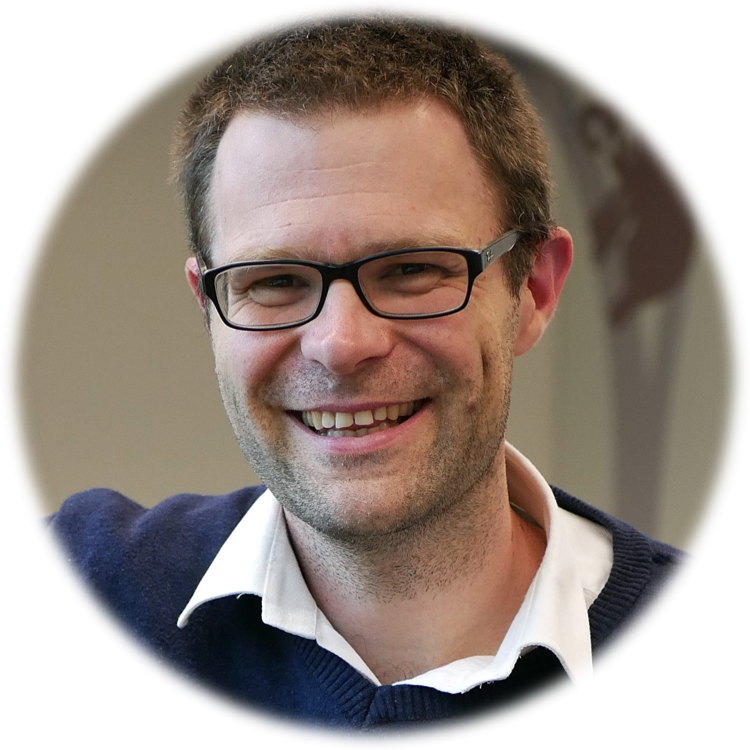 Prof. Andrew Whitehouse
Evidence Based Early Intervention
Prof. Andrew Whitehouse is a Professor of Autism Research at The University of Western Australia, Research Strategy Director of the Autism Cooperative Research Centre, as well as President of the Australasian Society for Autism Research. He's an award-winning researcher, published a book with his twin brother (Ben), published over 200-peer reviewed journal articles, and has been popular for his '60-Second Science' series with over 2M views. .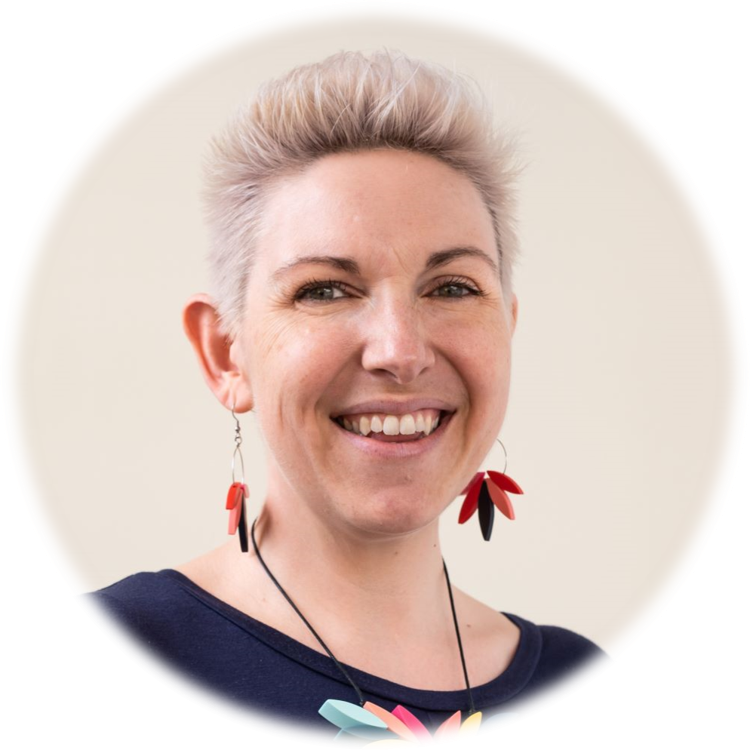 Dr. Melanie Heyworth
Thriving not just surviving: Raising expectations of our schooling system
Dr. Melanie Heyworth is an Autistic Autism researcher, mother to three exceptional Autistic children as well as founder and CEO of Reframing Autism, an Australian, Autistic-run charity, which aims to disrupt the status quo for the Autistic community by providing Autistic-led research, therapies, and education. She's currently focusing her research on mentalisation capacity of Autistic children's parents.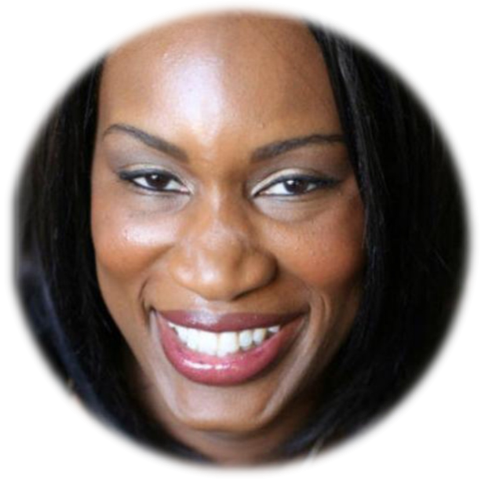 Morénike Giwa Onaiwu PhD(c), MA
Autistic Parenting: Leaving Behind Your Assumptions
Morénike is a global advocate, educator, disabled person of color, non-binary woman, and parent of children on the autism spectrum in a neurodiverse, multicultural, twice-exceptional serodifferent family. She is the founder and principal operator of Advocacy Without Borders, a prolific writer and doctoral candidate with a degree in International Relations, as well as a Masters in Special Education focusing on autism and developmental disability.
Jane Green MA Ed.
Hypermobility: What does it mean to be bendy?
Jane Green is a professional educationalist and champion advocate on autism, hypermobility, and Ehlers-Danlos syndromes (or EDS). After being forced to 'medically retire' in 2015, she eventually received a diagnosis (of both) and now speaks at conferences, has published articles, and recently led the content for the first ever school toolkit for EDS and symptomatic hypermobility. A single parent with 2 adult children, she is also Founder and Chair of the award winning organisation SEDS (Sussex Ehlers-Danlos syndromes and hypermobility disorders).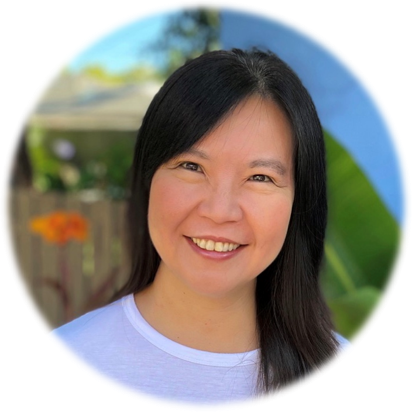 Maisie Soetantyo, M. Ed.
From reactive to proactive: Moving beyond a 'fix it' mindset of behaviour management
Maisie is an openly autistic family coach, autism advocate and inclusivity trainer. She has been working with neurodivergent children, teens and adults since her undergraduate study at the University of California, Los Angeles in 1991. In 2019, she started the nonprofit Autism Career Pathways with a mission to increase the hiring and long-term retention rates for autistic individuals seeking careers in small to medium-sized businesses.
Day 3 - Teen years and beyond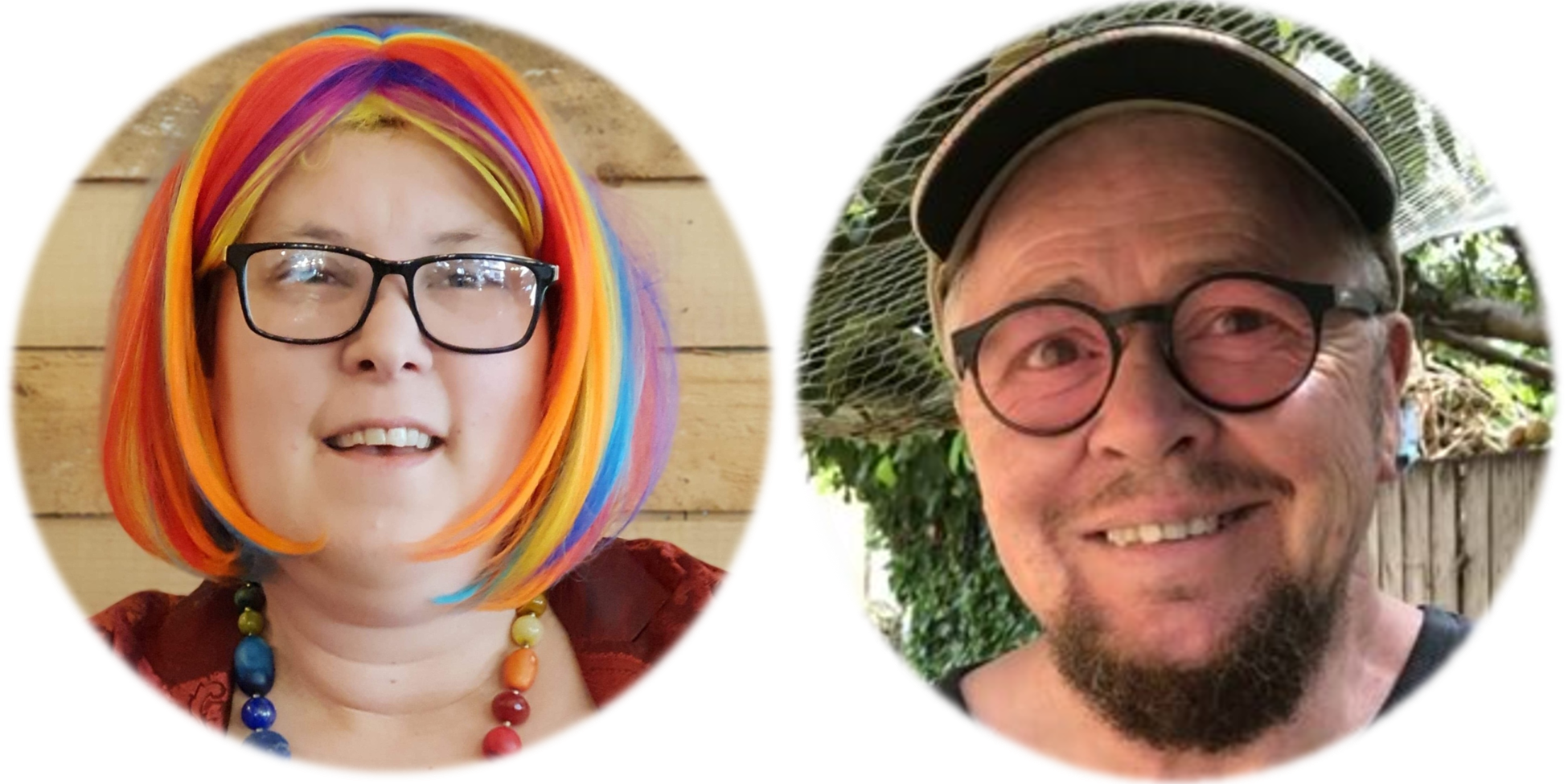 Yenn Purkis and Dr. Wenn Lawson
Gender Diversity: Navigating the process of self-discovery
Yenn Purkis is an autistic and non-binary author, presenter and mentor. They have been working as an advocate since 2005 and are very passionate in making the world a more inclusive and respectful place. Dr. Wenn Lawson, is a trans, autistic, adhd family man with autistic offspring and autistic grandchildren. He's a lecturer, psychologist, researcher, advocate, writer and poet, who has shared his experiences, writings and resources for over 3 decades.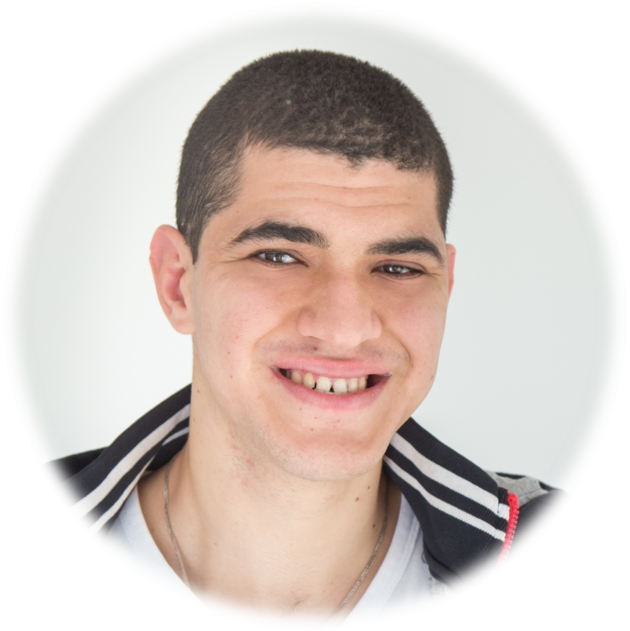 Richard Habelrih
From Bullying to Inclusion
Richard Habelrih is a public speaker who incorporates storytelling and puppets into his presentation. Richard has a diagnosis of autism and intellectual disability and despite a poor prognosis has achieved beyond what was imagined by professionals. He has overcome obstacles over and above his diagnoses; the discrimination and bullying he faced helped forge him into the inspiring and resilient young man he is today.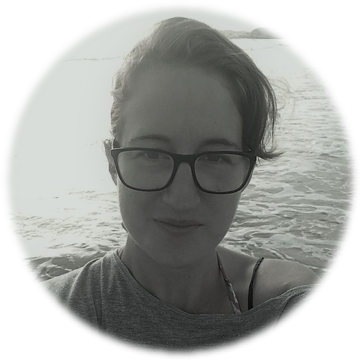 Jessica Hendrickx
Troubled Teen Years: The challenge of trying to fit in
Jess was diagnosed with dyslexia at age 16, and more recently Autism at age 30 in 2018. Today, Jess has taken over operations at Hendrickx Associates, a UK based company providing specialist autism services worldwide. She is also a speaker, mentor, and a coach who focuses on self-acceptance and the positives of having a diagnosis, and educating non-autistic family members.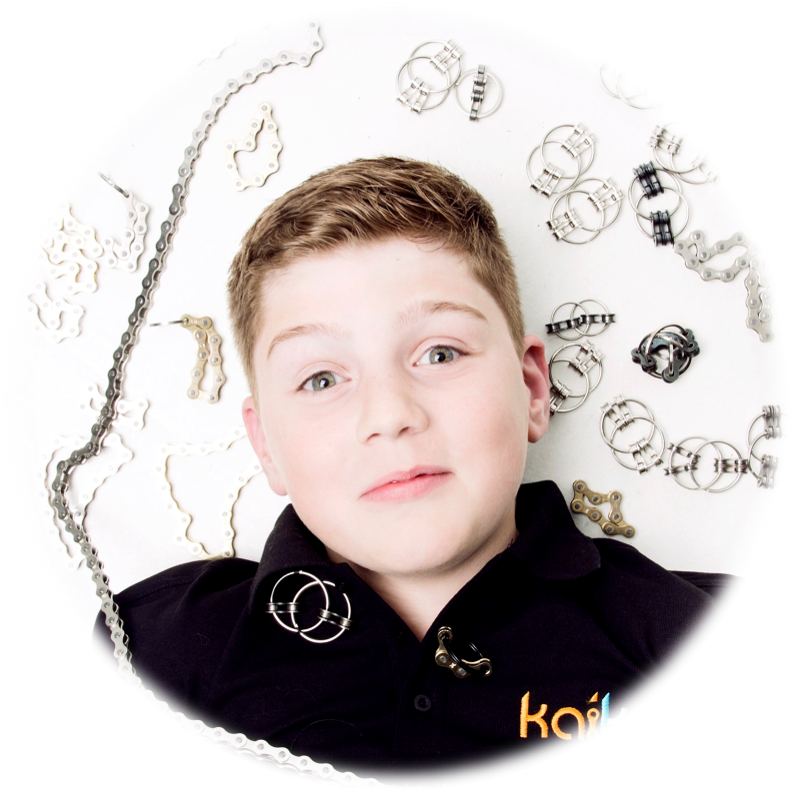 Kai Seymon
Creating cool fidgets: from school teasing to successful business
Kai Seymon started making fidgets in 2017 at age 11 as a result of being teased at school for using colourful, kiddie-like fidgets. Determined to find something suitable and stylish for himself, he turned to metal! Soon enough, instead of being teased - he got requests for them, and this soon turned into a successful family business. Looking back the biggest thing for Kai has been improved self-esteem that has literally changed his life.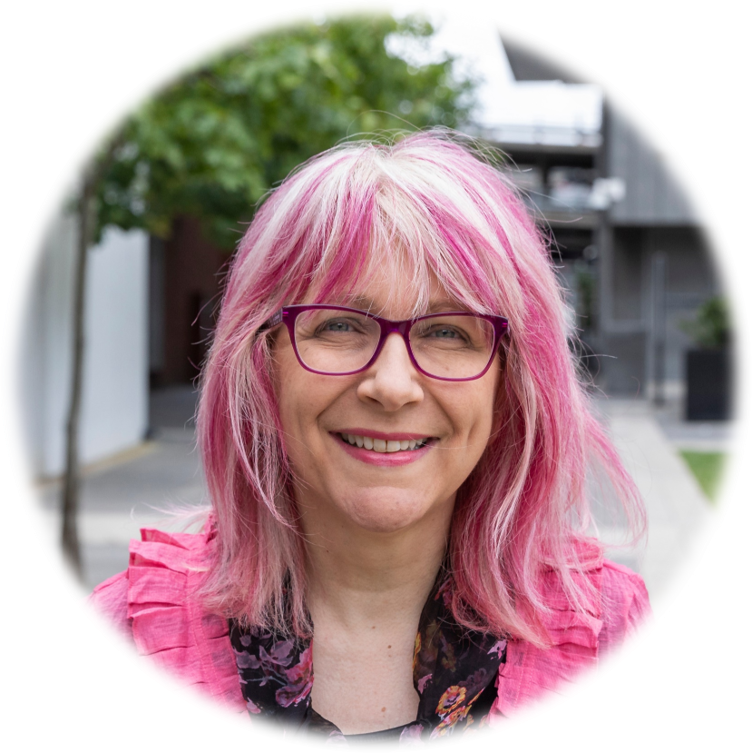 Prof. Sandra Jones
Supporting Autistic Students in Higher Education
Professor Sandra Jones, is the Pro Vice-Chancellor for Engagement at ACU, the Australian Catholic University. An autistic woman and mother of two adult autistic sons, she established ACU's Autism Inclusion Program, which aims to improve the attraction, retention and positive outcomes of autistic people in higher education. She has undertaken numerous research projects and won the Autism CRC's 2019 award for research translation.
Day 4 - Understanding Emotions and Behaviour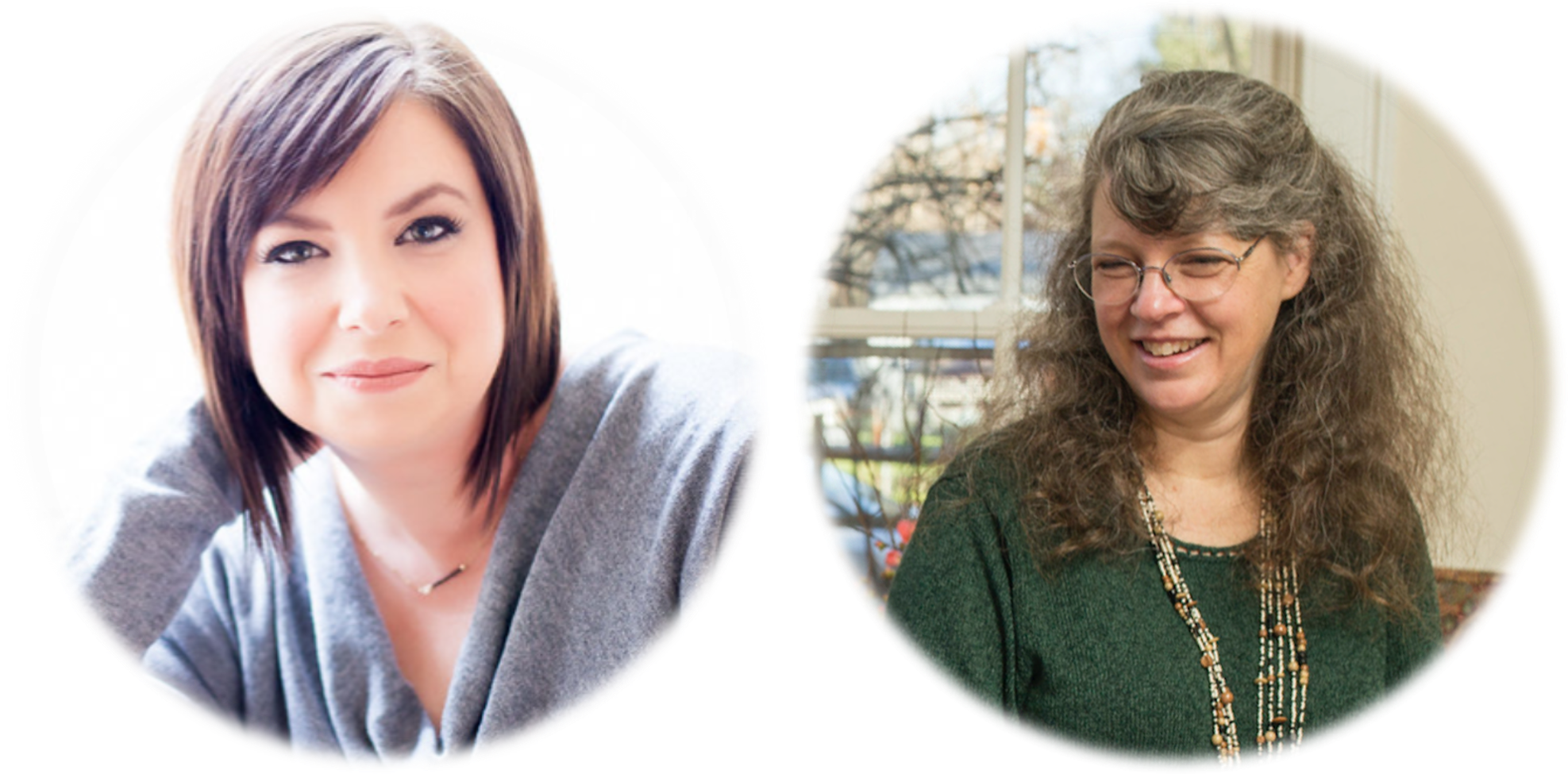 Penny Williams and Sarah Wayland, PhD
Mindset and mental health for parents
Penny is a parenting coach for neurodivergent families and founder of parentingADHDandAutism.com. She's written 4 books on ADHD, and runs a variety of initiatives including the Parenting ADHD Podcast, and the Happy Mama Retreat. Sarah, is a certified RDI Consultant, parenting coach, and Special Needs Care Navigator at the company she founded, called Guiding Exceptional Parents. Together Penny and Sarah founded The Behaviour Revolution - an initiative devoted to celebrating and supporting kids with ADHD and/or autism.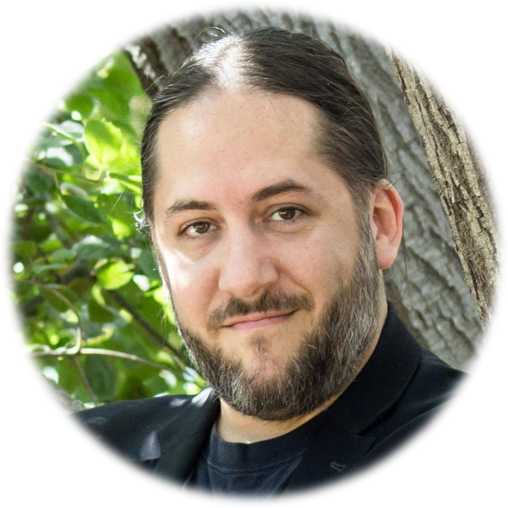 Steve Andrews
The Neuroscience of Trauma: A Social Model of Wellbeing
Steve Andrews is a former software engineer with 20 years experience creating enterprise business software solutions for companies large and small. After his own diagnosis at age 33, he now works to help create a safer, healthier world for all. He speaks regularly at events across North America focusing on socio-emotional wellbeing, disability, and neurodiversity.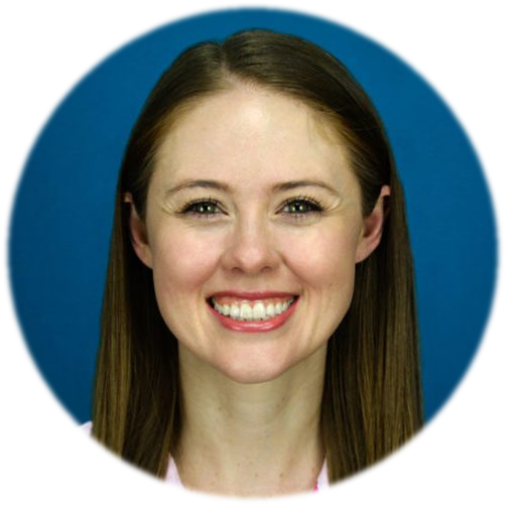 Jessica McCabe
The Motivation Bridge: Overcoming Barriers To Getting Stuff Done
Jess was diagnosed with ADHD at the age of 12 and grew up thinking that she needed to change in order to be successful. Today she is the brain behind How to ADHD, a popular YouTube channel with well over half a million subscribers, that regularly releases easily accessible, research-based content, focused on teaching people how to be themselves and work with their brains, rather than against them.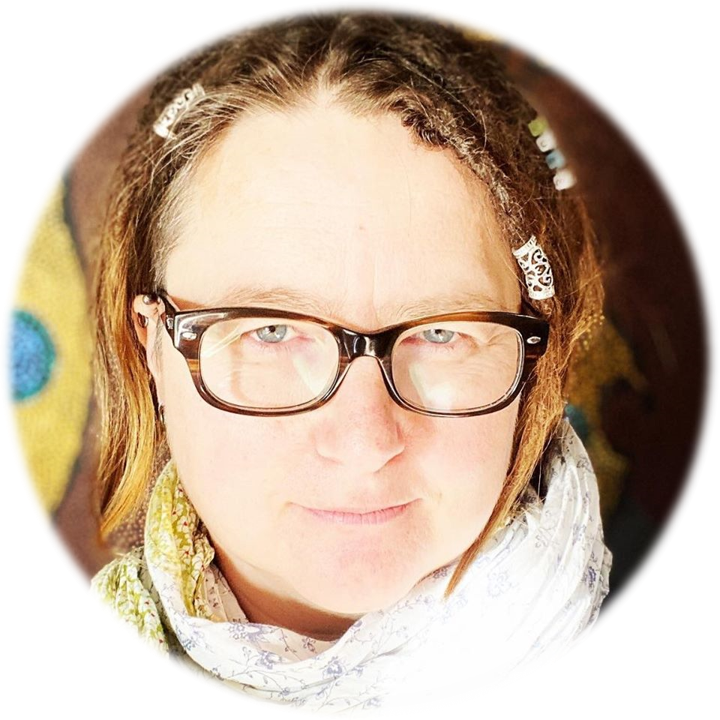 Katharine Annear, BAppSc(DisStud) MDisStud ACBS
Supporting Autistic People with Complex needs
Katharine is a registered Developmental Educator working predominantly with Autistic individuals who have complex support needs and their families. They are a founding member of the Autistic Self Advocacy Network of Australia and New Zealand and have spent over 15 years in the autism advocacy space.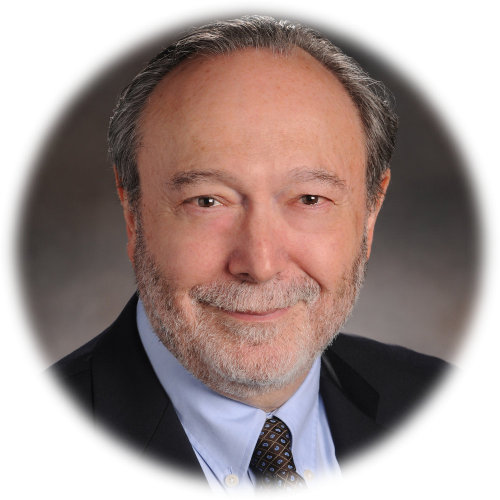 Dr. Stephen Porges
The Transformative Power of Feeling Safe
Dr. Stephen Porges is Distinguished University Scientist at Indiana University where he is the founding director of the Traumatic Stress Research Consortium. He is Professor of Psychiatry at the University of North Carolina, and Professor Emeritus at both the University of Illinois and the University of Maryland. He has published more than 300 peer-reviewed papers across several disciplines, and famously proposed Polyvagal Theory in 1994.
Day 5 - Adult Autistic Identity and Culture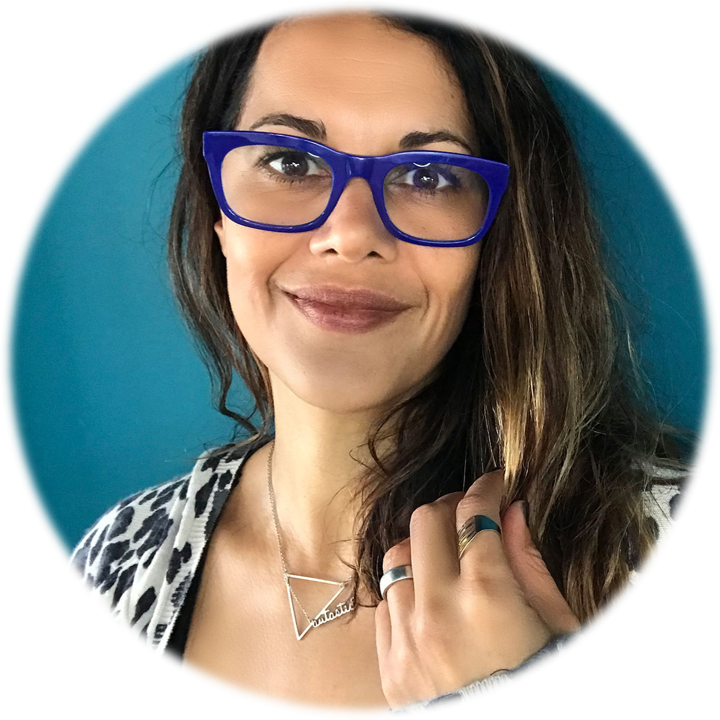 Diane J. Wright
Autism & Identity: Rediscovering Ourselves
Diane J. Wright is the founder of Autastic.com, a community for late-identified autistic adults with dedicated spaces for autistic people of colour. Diane stumbled into learning she's autistic at the age of 42 and now she guides adults who are surprised to learn (after careers, children, and sometimes even grandchildren) that neurodivergence may explain their lives.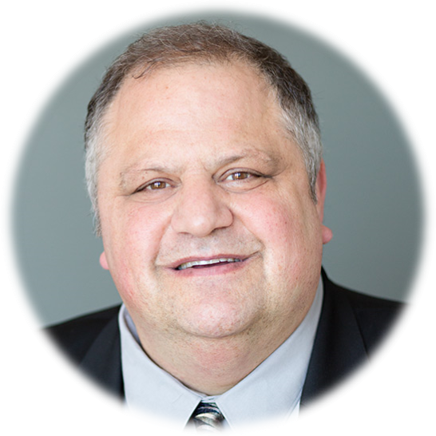 Steve Silberman
Finding Your Neurotribe: The Emergence of Autistic Culture
Steve Silberman is an award-winning science writer and author of NeuroTribes: The Legacy of Autism and the Future of Neurodiversity. Steve's TED talk from that same year, "The Forgotten History of Autism," has been viewed nearly two million times and translated into 25 languages. His insight and sensitivity has earned him a reputation as a trusted ally to many in the Autistic community.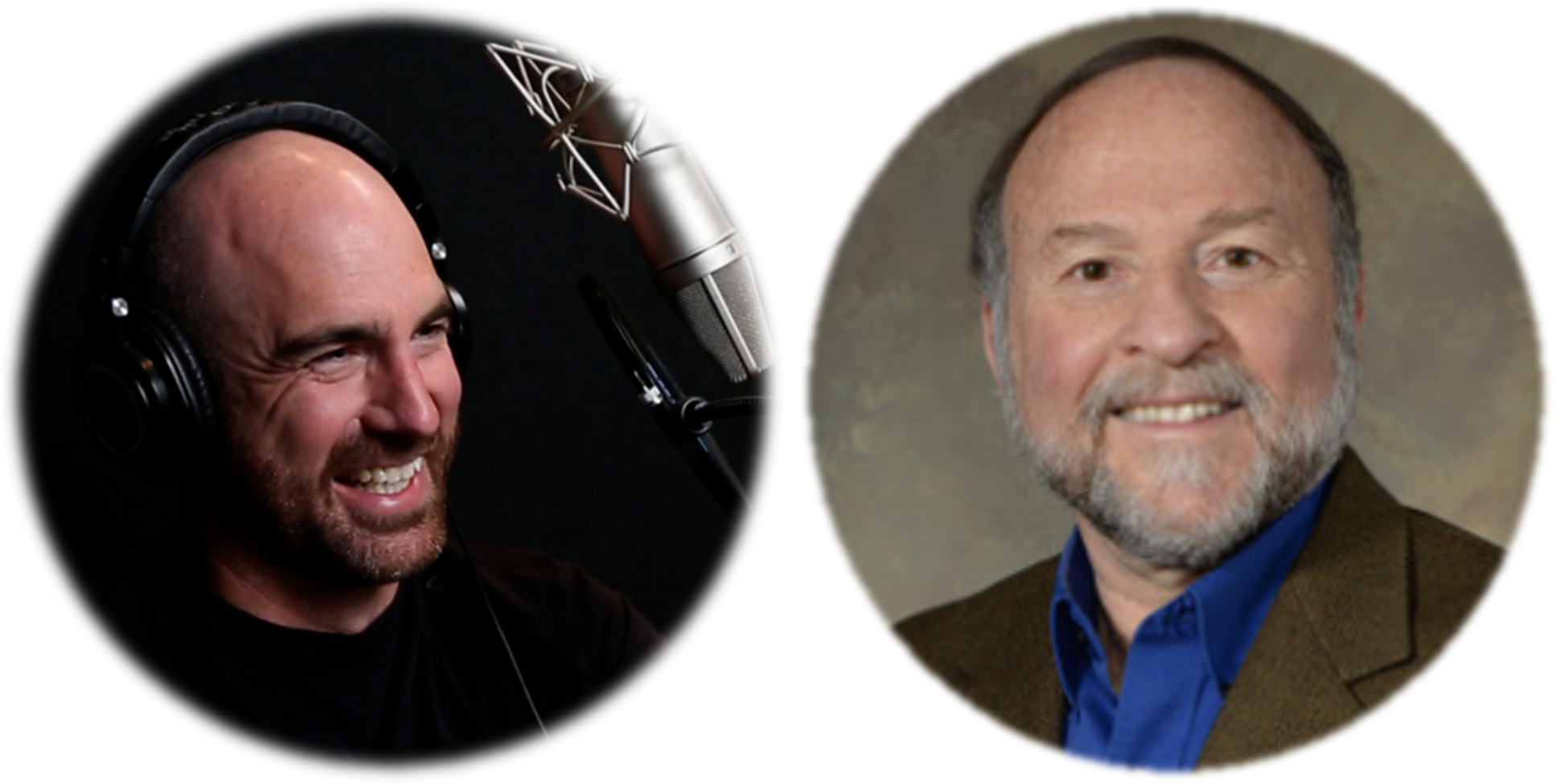 Dave Finch and Dr. Barry Prizant
Combining Clinical and Lived Experience
Dave Finch is a New York Times bestselling author, studio owner, media host, and creative consultant. His company, Elevated Studio, produces podcasts and other digital media for brands and individuals around the world. Dr. Barry Prizant is one of the world's leading scholars in autism spectrum disorders and communication disabilities with close to 50 years experience as a researcher and international consultant. Together, Barry and Dave have launched the Uniquely Human Podcast.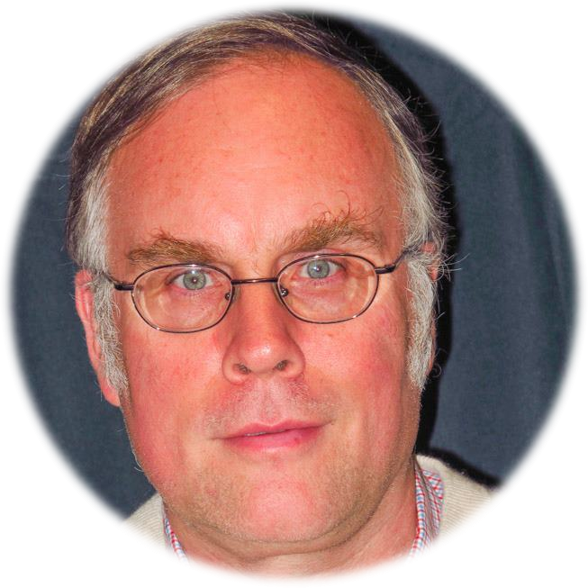 John Elder Robison
My life with Aspergers: 24 years after diagnosis
John Elder Robison is a New York Times best-selling author of several books including, his 2007 memoir Look Me In The Eye, My life with Aspergers. A pioneer in autism self-advocacy, John is currently on the board of INSAR, the International Society for Autism Research. He is also Neurodiversity Scholar in Residence at the College of William & Mary, and advisor to the Center for Neurodiversity at Landmark College.
Meet Your Summit Host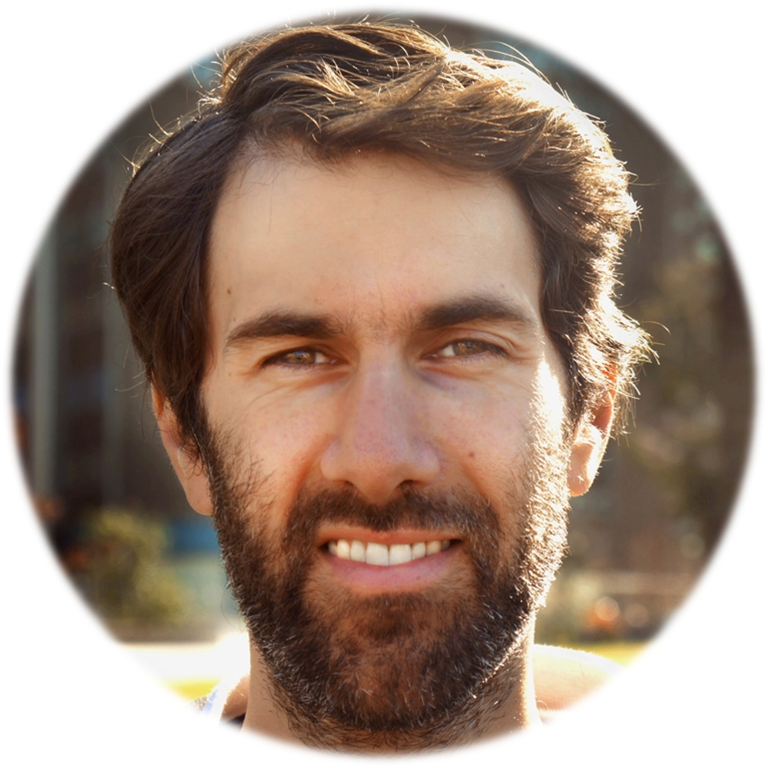 Paul Micallef
Paul discovered he was on the Autism Spectrum several years ago. Since then he has worked with countless autistic adults and children, as well as teaching parents teachers and students about Autism. He is also an ex-aerospace engineer with a passion for teaching and Emotional Intelligence.
About Autism Explained
At Autism Explained we believe that empowering parents is the best way to change the world for the next generation. We do this by helping families to understand their autistic children, so they can then create safe and supportive environments for them to learn and grow.
Our motto is "every voice matters" and we have nearly 75% autistic representation in our speaking line-up, many of whom are also parents, researchers, and/or autism professionals themselves.
This online summit has been designed to make high quality content accessible to a large number of people - especially time-poor parents, like you! We believe understanding is the key to connection, confidence and growth. Learn from our experience so you can better understand and support your child.
Frequently Asked Questions
What is the Autism Explained Online Summit?
The Autism Explained Online Summit is an online training event for parents of autistic children. Featuring interviews with 20+ highly respected experts in autism, the summit covers understanding autism, family life, transitions, strategies and creating a supportive environment.
When does the event start and finish?
This free online training event runs 20-24 September 2021. Five sessions will be scheduled for each day, with free access to replays with a 48hr viewing window. If you want longer access to the training, you can purchase the Lifetime Access Bonus Bundle, which includes lifetime access to each session, as well as a certificate of completion and other additional benefits to help you along your journey.
What is the cost of the summit?
The live event is absolutely free! This means that you watch each session live (or watch the replay within 48 hours of broadcast), there is no cost whatsoever. We want parents to have every opportunity to learn from the knowledge and experience of our speakers. If you miss the 48 hour free replay window or if you'd like to revisit a particular session, you can purchase the Lifetime Access Bonus Bundle to get lifetime access to every session as well as extra bonuses.
How do I access the sessions?
Simply log in to Teachable when the live event begins on the 20th of September and you'll be able to watch all speaker sessions for that day via on demand video. You'll also receive a reminder email with direct links to speaker sessions to make sure you don't miss out. [With the Lifetime Access Bonus Bundle sessions never expire and you can log in to view anytime]
What if I miss a session I really wanted to view?
Following each session, you'll have 48 hours to catch the free replay. After that, you can purchase the Lifetime Access Bonus Bundle to access all sessions forever (plus a host of extra bonuses!)
What do I get in the Lifetime Access Bonus Bundle?
The Lifetime Access Bonus Bundle provides lifetime access to all sessions, allowing you to revisit them as many times as you like. Purchasing the Lifetime Access Bonus Bundle also gives you extra bonuses, including a Summit Workbook, bonus content from each speaker, two follow-up group coaching calls, a certificate of completion, and additional content formats such as written transcripts and downloadable mp3 podcast option.