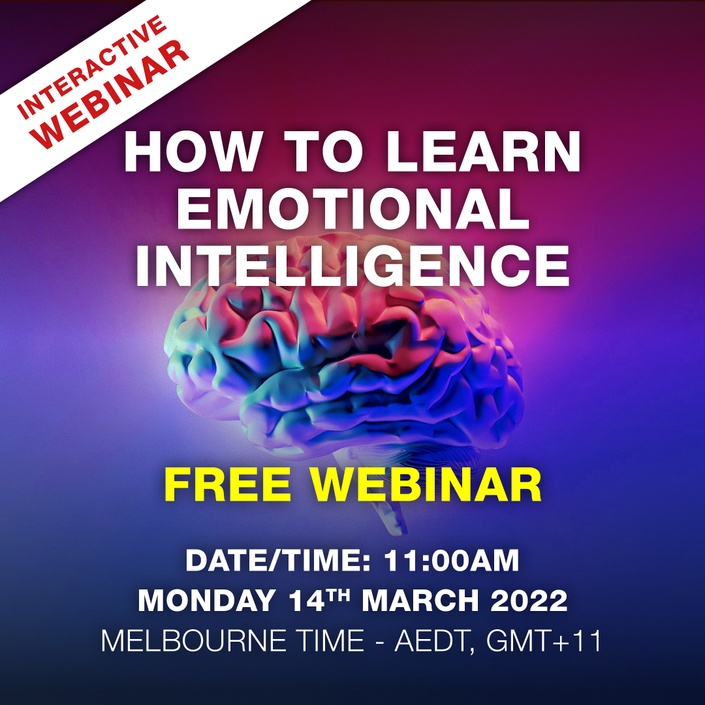 How to Learn Emotional Intelligence (Free Webinar)
Live Interactive Webinar: 14th March 2022
Join us for a LIVE interactive webinar to improve your Emotional Intelligence skills!

This free introductory webinar will address the following questions:

What are emotions?

What is Emotional Intelligence?

What is the best strategy for improving Emotional Intelligence skills?

Open Q&A discussion (i.e. your questions!)

NOTE: This webinar is INTERACTIVE. This means you will be invited to respond to discussion questions, share your experience, give your opinion, and, of course, ask questions of your own! (all participation is voluntary)
---
Ticket Options:

FREE Ticket (Live Webinar ONLY) - Attend live webinar only (interactive)

$25 Webinar Replay Ticket - Watch webinar again later at anytime
---
Webinar Details:
Time: 11am, Monday 14th March 2022, AEDT (i.e. Melbourne time, GMT+11)

Duration: 90 mins (includes a 5 min break)
---
Equivalent Time Zones:
New York - 8pm, Sunday 13th March (GMT-4)
London - 12am, Monday 14th March (GMT)
New Zealand - 1pm, Monday 14th March (GMT+13)
(City not listed? Click here to calculate your timezone.)

---
Benefits of Emotional Intelligence:

The benefits of increased Emotional Intelligence skills include:
✔ Managing stress, anxiety, and depression
✔ Confidence and self-esteem

✔ Improved communication
✔ Reduce conflict

✔ Better relationships
Meet Your Event Facilitator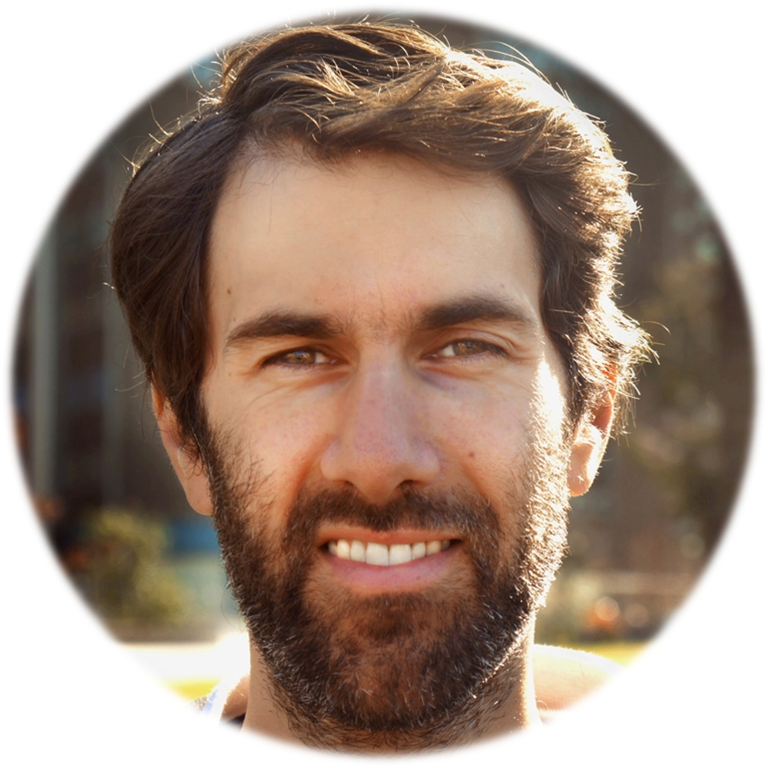 Paul Micallef
Paul discovered he was on the Autism Spectrum at the age of 30. Since then he has worked with countless autistic adults and children, as well as teaching parents teachers and students about Autism. He is also an ex-aerospace engineer with a passion for teaching and Emotional Intelligence.
Looking for more than just an introduction?
Check out Paul's comprehensive 12 week course to dramatically improve your social and emotional skills: