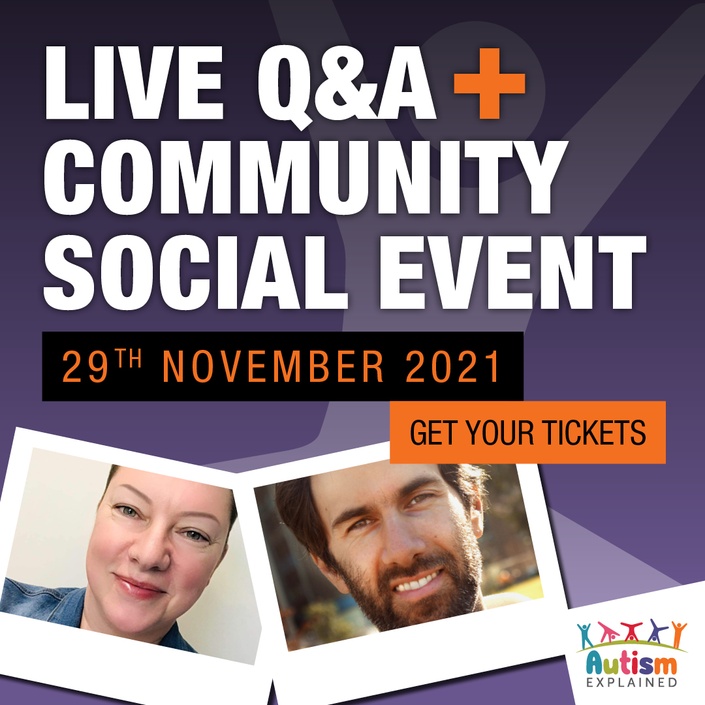 Autism Explained Q&A with Paul Micallef and Shannan Lea
LIVE Q&A Discussion & Community Social Event: 29th November 2021
Join us for this LIVE community Q&A event! It's an opportunity not only to get your questions answered but also to hear from others in the community as we discuss the issues most relevant to you. Afterwards there will be some time to connect with those from the call in an informal small group setting.
This Live Q&A Discussion may include topics such as:
Autism and Neruodiversity
Sensory Needs
Burnout and Executive Function
Anxiety and Meltdowns
Setting Boundaries
Communication and Challenging Behaviour
Note: Ticket holders may submit questions in advance
---
Event Details:
Start Time: 7pm, Monday 29th November 2021, AEDT (i.e. Melbourne time, GMT+11)
(Click here to view equivalent timezone in your city.)

Q&A Event: Duration 90 mins
Interactive Q&A Discussion via Zoom

Community Social Event: Duration 45 mins
Informal small group gathering. Talk to people at a virtual table via Remo
(following directly after Q&A event)

Note: Recording of Q&A Discussion is available with standard and pay-it-forward tickets (see below)
---
Ticket Options:
In an effort to make this event as accessible as possible, there are three ticket options.
Standard Ticket - $20 - Full access to live event & Q&A recording
Pay It Forward - $40 - Your ticket +1 for someone else
Request FREE ticket - Join the free-ticket wait list (closes 48hrs prior to event)
This product is not available for purchase at this time.
How will the Community Social Event work?
We're using Remo Virtual Conferencing which allows you to:

-Talk to a small group at your table
-Move around to network with others
-Control your level of interaction
All participation is optional: Some may choose to just sit back and listen. That's completely fine. There is no requirement to speak or even to turn on your camera.

[CLICK HERE TO WATCH A SHORT VIDEO DEMONSTRATION]
Ticket Options:
STANDARD TICKET PRICE - $20 AUD
Instantly secure your spot with a standard ticket. A low-cost entry fee allows us to come together as a community and cover the cost of running this event. You'll also have access to the Q&A Discussion recording for 2 weeks.
We want this event to be as accessible as possible but not everyone can afford to pay a ticket price, no matter how low.
A 'Pay It Forward' ticket means that you are buying a free ticket for someone you've never met, and probably never will.
It's a good will gesture to give back, or in this case 'pay forward', for random acts of kindness and generosity you may have received in the past. If you can easily afford this contribution, please consider sponsoring someone who can't.
The standard ticket price for this event is $20 AUD (see above).
48hrs prior to the event, unsold tickets will be made available for free on a first-come-first-serve basis.
NOTE: To maximise your chance of getting a free ticket, check your email and be sure to register as soon as they're made available.

Free tickets are limited and there's no guarantee everyone will get one.
If you'd like to secure your spot please purchase a standard ticket below.
This product is not available for purchase at this time.
Meet Your Event Facilitator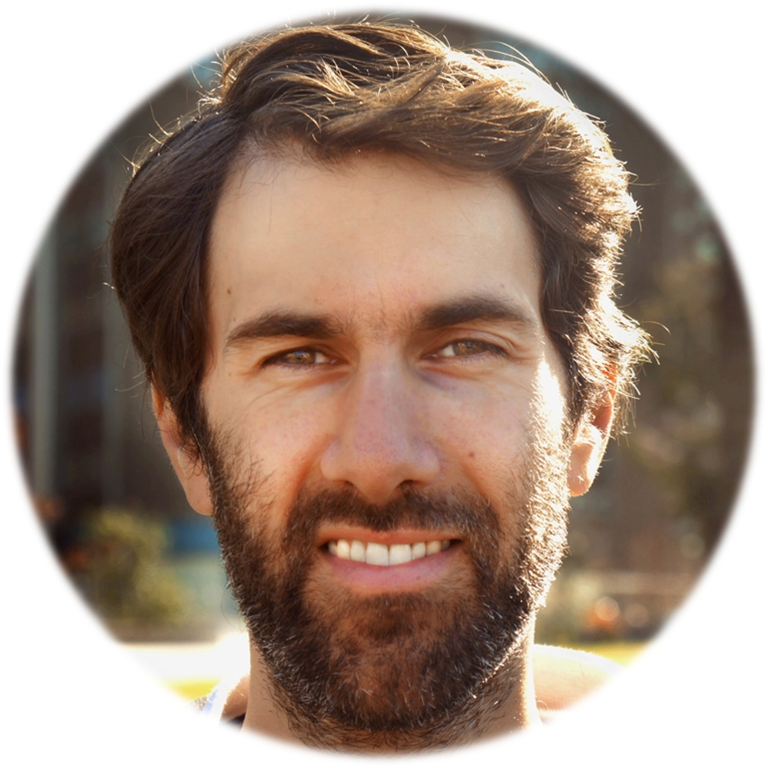 Paul Micallef
Paul discovered he was on the Autism Spectrum at the age of 30. Since then he has worked with countless autistic adults and children, as well as teaching parents teachers and students about Autism. He is also an ex-aerospace engineer with a passion for teaching and Emotional Intelligence.
Thank you and we hope you enjoy this event!
If you're looking for more guidance getting started on your Autism journey, you may wish to take a look at our self-guided online course: Autism 101 For Busy Parents