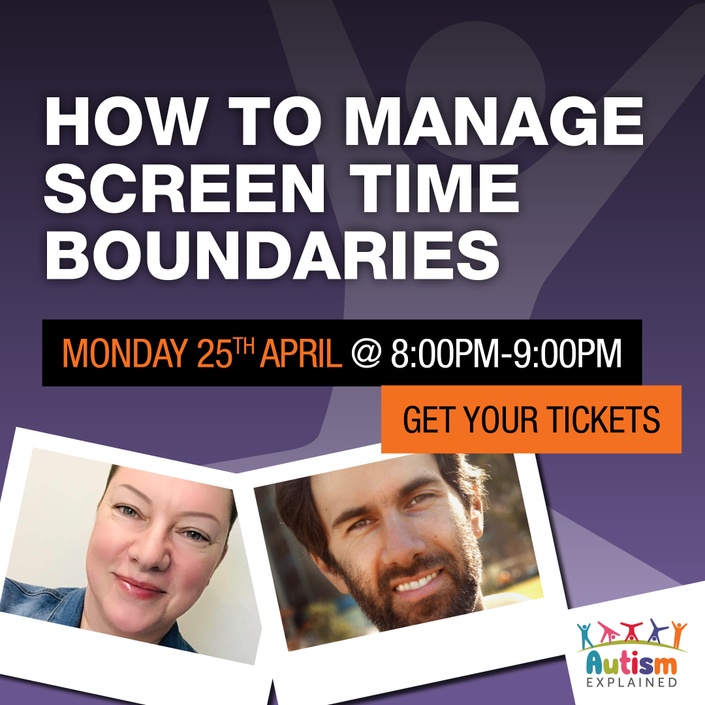 How To Manage Screen Time Boundaries
8pm Monday 25th April 2022 (Melbourne, GMT+10)
These days screen time is an inevitable part of life. How can we use this useful, yet potentially addictive technology, in a way that encourages responsibility and sets healthy boundaries?
This webinar will discuss the following:
How to build positive screen time habits
How to encourage independence and self-regulation
Communicating expected behaviours and responsibilities
Implementing incentives and natural consequences
Cyber safety awareness



NOTE: This webinar is INTERACTIVE. This means you will be invited to respond to discussion questions, share your experience, give your opinion, and, of course, ask questions of your own! (all participation is voluntary)

---
Event Details:
Start Time: 8pm, Monday 25th April 2022, AEST (i.e. Melbourne time, GMT+10)
(Click here to view equivalent timezone in your city.)

Duration: 60 mins
Includes interactive Q&A discussion via Zoom

Note: Webinar recording is available with standard and pay-it-forward tickets (see below)

---
Ticket Options:
In an effort to make this event as accessible as possible, there are three ticket options.
Standard Ticket - $20 - Full access to live event & webinar recording
Pay-It-Forward - $40 - Your ticket +1 for someone else
Request FREE ticket - Join the free-ticket wait list
This product is not available for purchase at this time.
Ticket Options:
STANDARD TICKET PRICE - $20 AUD
Instantly secure your spot with a standard ticket. A low-cost entry fee allows us to come together as a community and cover the cost of running this event. You'll also have access to the event recording for 2 weeks.
We want this event to be as accessible as possible but not everyone can afford to pay a ticket price, no matter how low.
A 'Pay-It-Forward' ticket means that you are buying a free ticket for someone you've never met, and probably never will.
It's a good will gesture to give back, or in this case 'pay forward', for random acts of kindness and generosity you may have received in the past. If you can easily afford this contribution, please consider sponsoring someone who can't.
The standard ticket price for this event is $20 AUD (see above).
48hrs prior to the event, unsold tickets will be made available for free on a first-come-first-serve basis.
NOTE: To maximise your chance of getting a free ticket, check your email and be sure to register as soon as they're made available.

Free tickets are limited and there's no guarantee everyone will get one.
If you'd like to secure your spot please purchase a standard ticket below.
This product is not available for purchase at this time.
Meet Your Event Facilitator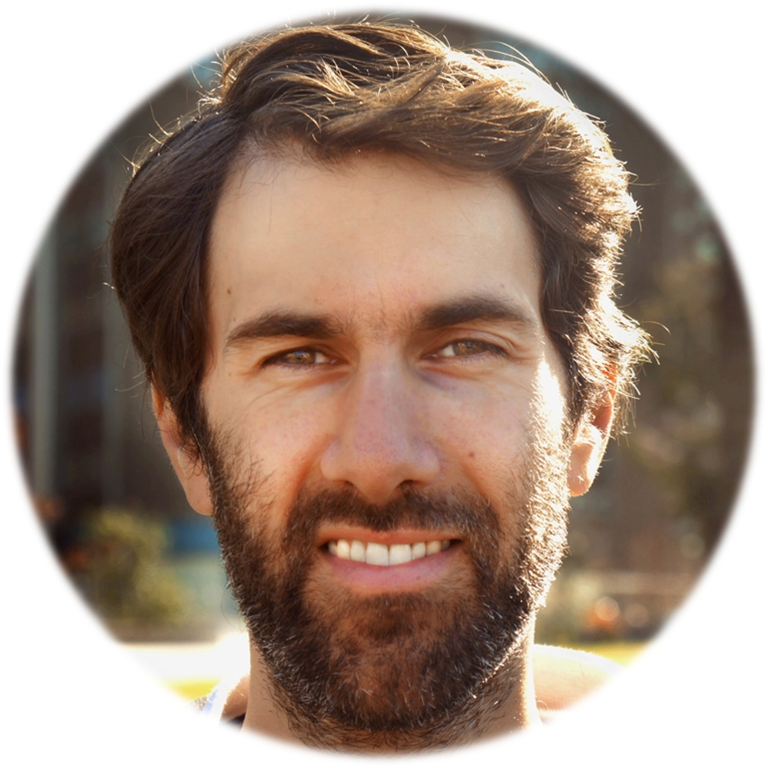 Paul Micallef
Paul discovered he was on the Autism Spectrum at the age of 30. Since then he has worked with countless autistic adults and children, as well as teaching parents teachers and students about Autism. He is also an ex-aerospace engineer with a passion for teaching and Emotional Intelligence.
Thank you and we hope you enjoy this event!
If you're looking for more guidance getting started on your Autism journey, you may wish to take a look at our self-guided online course: Autism 101 For Busy Parents